Drop your fear of hair damage & bring the style influencer out of you with 5 in 1 Multifunctional Airwrap Hair Styling Tool.
Don??t you wanna?spend less time getting beautiful curls. Are you also one of them who always runs late & still wants a charming hairstyle? Now create?voluminous waves?in your hair with the?best-selling Airwrap Hair Styler.?Impact Shop brings the?perfect hair styling tool?that will do wonders with your hair in the nick of time. So,?Shop for Multifunctional Airwrap Hair Styling Tool?today & make your straightening & curling needs pretty easy.?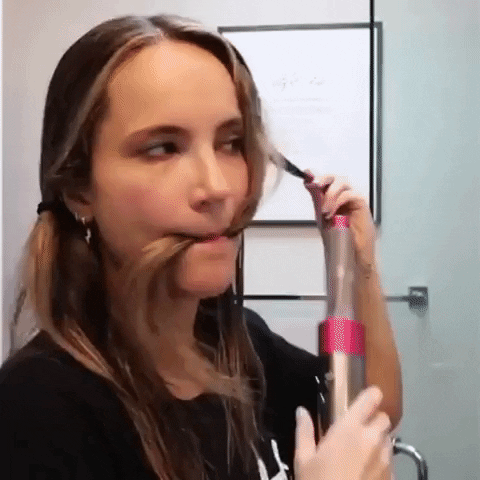 The new design was engineered to enhance your curls in a matter of minutes, something that we have been working on very hard for a long time, and now it is finally been released! Dry & Curl At The Same Time!
Your Complete Airwrap Hair Styler!
Unlike most cheap brands on the market, the Airwap Pro comes equipped with our proprietary technology (Coanda effect) to enhance your curls while making sure your hair does not get damaged in the process
5 in 1 Hot Air Styler?helps you create different hairstyles. Our Hair Styler comes with a?ceramic coating?that helps in distributing heat uniformly &?bring out your dream look. It creates smooth sliding with a perfect airflow for?easy hair drying & styling. This hairstyling comb is engineered to perform fine or light hair without damage. Our ceramic hair curler comes with an?intelligent heat control?to offer optimal protection. So, stop wasting a fortune of money?in Hair Studios to get your desired look for parties & events, & buy today the?best Hair Styling Comb.
Harnessing an aerodynamic phenomenon called the Coanda effect, this hair dryer attracts the hair to the surface of the barrel, propelling air along the hair strands, giving you that beautiful curl to last you for days!
?
?
Features & Benefits of 5 in 1 Hair Styler
Instant Curls- Our Hair Styler works on an aerodynamics phenomenon to deliver instant hair curls. Clockwise & anticlockwise barrels make your hair wavy & symmetrical curls with zero damage. Get drying & styling simultaneously.
Intelligent Heat Control- Airwrap Hair Styling Tool?comes with an intelligent heat control feature that measures temperature every second and regulates the heat to?avoid any damage to your beautiful hair.
Voluminous Waves-?It comes with?speed adjustments?that give your hair the desired volume to create beautiful waves. Our?Multi-Function Hair Curler remains gentle on your scalp?& makes your hair pretty smooth. So,?avoid clamping & unwanted winding?with a smooth ceramic surface.
Easy to use-?You don??t need to do much activity, our hair curler will take care of your styling. Just place it near your combed hair & voila! here??s your?perfect curl. It??s also pretty handy, you can?easily carry it when traveling.
Accelerated Rotation-?Our 5 in 1 Hair Styling Tool comes with?dual rotation technology. It comes with a?powerful airflow?so just place the device near your hair & set the direction of rotation.
Perfect for Every Hair-?We present the?best hair styling device?that works beautifully on all types of hair textures. With?different temperature modes & speed adjustment options, it lets you create?different styles on different hair textures.